Just a couple of butterfly cards to share with you today. I decided I fancied a little bit of masking and then a little bit turned into a lot on the butterfly frame card!! The colours were inspired by the todays anniversary challenge over at Papertrey Ink, the colours I picked were those from Dawn McVey, raspberry fizz, rip avocado and berry sorbet. I'd normally struggle to put those pinks together but with inspiration from Dawn, I got there.
I also used this weeks Make it Monday technique again to make the 2 toned double sided butterfly.
So once I got going I couldn't stop, hence card number 2!! This was also inspired by the challenges at:
CASE study - #77 for me it was the butterfly and the linked circles that got me thinking and ending up with the strip of butterflies.
Papertake Weekly - Anything Goes
Card - ripe avocado, stampers select white
Ink -
raspberry fizz, rip avocado and berry sorbet
Stamps - butterfly dreams, happy trails, little labels
Dies - butterfly, happy trails
Sentiment on card 2 - colour couture from Dawn McVey
I had a fabulous time at the Strictly Come Dancing Tour on Tuesday night. Harry (Judd) and Aliona were out of this world, but Chelsee and Pasha and Jason and Kristina also danced beautifully. As for Nancy - the less said the better!! As for the judges, they were hilarious and it was great to see them on the dance floor too.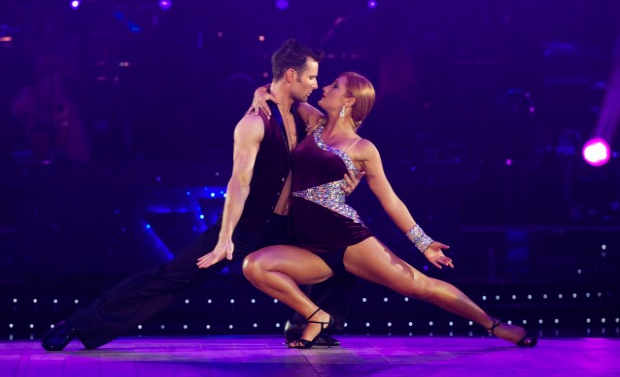 Right must dash, got lots to do at work.